IDC Technology
Fabricators of Brackets & Fixtures for the Radio Amateur
615-336-7091
Using quality aluminum & stainless steel components, we are able to produce virtually any tower or antenna fixture such as sidearms & stand-offs, rotating sidearms & work platforms. Our standard SA1 & SA2 antenna brackets fit popular round tower legs & will accommodate most commercially available antennas. We welcome the opportunity to assist in designing & fabricating custom antenna bracket solutions.
The use of aluminum in all of our products for the primary components assures a strong, lightweight, easy to install, rust free fixture. Components are welded by the T.I.G. process for clean & solid joints. Stainless steel fasteners with nylon lock nuts yield a hassle free attachment that will not corrode or vibrate loose.
Our rotating side mounts (Sidewinders) allow antennas to be side mounted on the tower & rotated up to 315°. This arrangement is recommended for small to medium size directional antennas where tower space is at a premium & tower wind loading capacity will not be exceeded by the addition of the antenna & side mount assembly. This assembly can be fabricated for virtually any tower. Thus far we have produced the Sidewinder for Rohn 25G, 45G and 55G towers. Please browse the Sidewinder Photo Gallery to see examples of Sidewinders installed by our customers.
We can adapt these basic products to practically any tower system once the proper dimensions & specifications are known. Please contact Robin Midgett K4IDC for further details or information concerning tower & antenna bracket products to meet your needs.
<![if !vml]>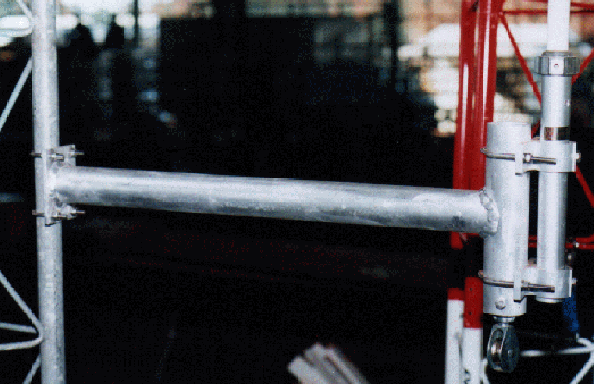 <![endif]>                                                                                                                            <![if !vml]>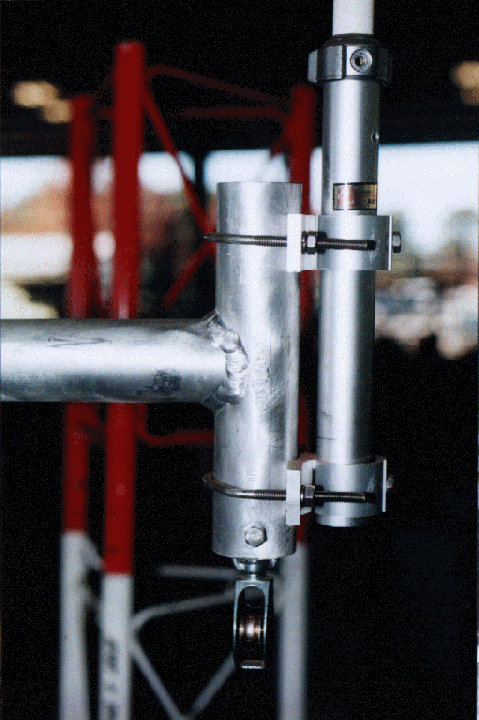 <![endif]>

IDC TECHNOLOGY & ITS ASSOCIATES ARE NOT RESPONSIBLE FOR ACCIDENTS OR INCIDENTS
INVOLVED IN THE IMPROPER INSTALLATION, USE OR REMOVAL OF THESE PRODUCTS. ALWAYS USE THE UTMOST CAUTION & WEAR PROPER SAFETY EQUIPMENT WHEN WORKING ON & AROUND TOWERS