SA1 Series
<![if !supportLineBreakNewLine]>
<![endif]>
The SA1 series of sidearms are simple mounts for small to medium antennas. Popular VHF/UHF antennas such as Comet, Diamond, Cushcraft and others fit nicely onto the vertical tube using the hardware supplied with the antenna. Rotators turning small directional antennas may be fastened to the SA1 series. A hole in the lower portion of the vertical tube can provide a convenient point of attachment for a bolt & pulley for the raising of wire antennas.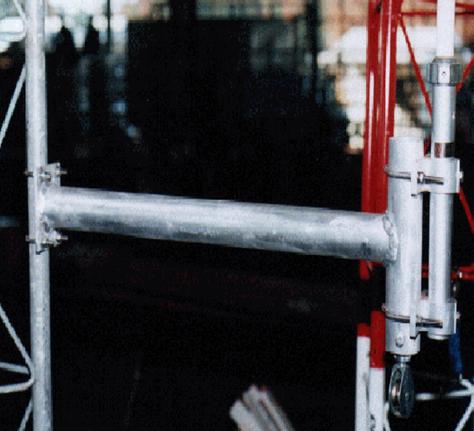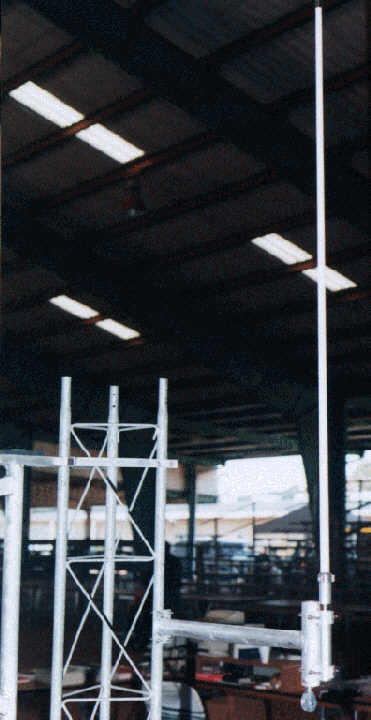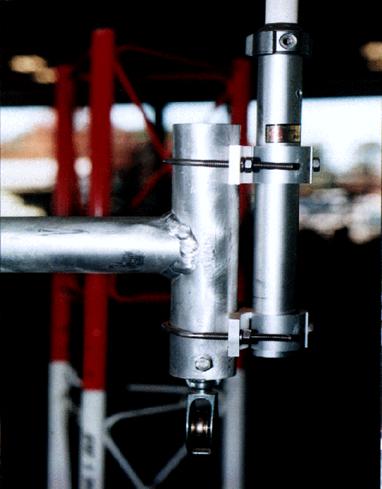 The SA1 series attaches to one leg of popular towers such as Rohn 25G, 45G, & 55G. A pair of supplied 1/4" diameter stainless steel U-bolts with Nylon lock nuts holds the sidearm and antenna to the tower leg. The entire sidearm is made of heavy duty aluminum stock, yielding a strong, lightweight rust-proof product. The vertical tube is approximately 8.75" tall with an outside diameter of 1.95".
The SA1-24 offsets the antenna 24" from the tower leg, while the SA1-36 has a 36" offset, and the SA1-48 has a 48" offset. Custom lengths are available, please inquire.
Please inform us at the time of order if you require U-bolts for attachment to Rohn 55G tower, as these are a different diameter from Rohn 25G & 45G.
SA1-24 $40.00
SA1-36 $45.00
SA1-48 $55.00

IDC TECHNOLOGY & ITS ASSOCIATES ARE NOT RESPONSIBLE FOR ACCIDENTS OR INCIDENTS INVOLVED IN THE IMPROPER INSTALLATION, USE OR REMOVAL OF THIS PRODUCT. ALWAYS USE UTMOST CAUTION & WEAR PROPER SAFETY EQUIPMENT WHEN WORKING ON & AROUND TOWERS